Expert Design & Construction Of Concrete Retaining Walls
Across Adelaide
The professionals at Retain SA are your local retaining wall builder. 
We've been helping families and businesses across Adelaide create structurally sound & aesthetically pleasing retaining walls and fences for over 10 years.


Concrete Retaining Wall Specialist
We specialise in designing concrete sleeper retaining walls that are built to last and designed to impress.  No matter what type of retaining wall you need from practical & functional to stylish and decorative we've got you covered!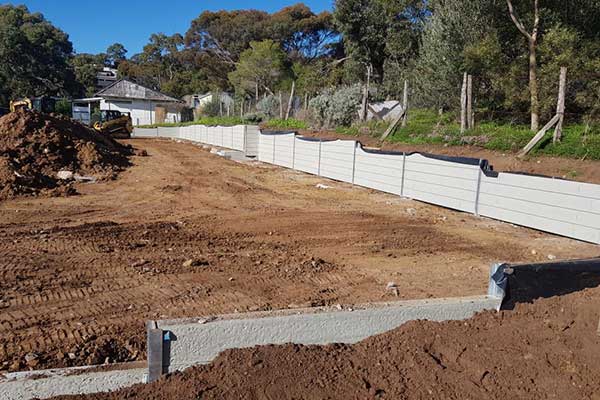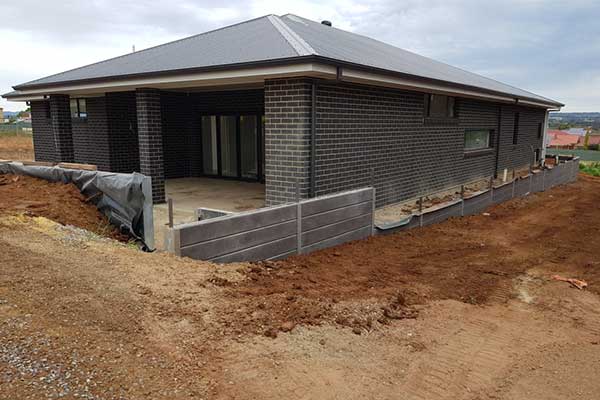 Small or Large Retaining Wall Projects
From small retaining walls to long and high retaining walls our specialist team have got all the skills, equipment and dedication to deliver any size of job.

Expert Service From Start To Finish
We can price off-plan or we can custom design and engineer your concrete retaining walls.  We'll take care of everything including planning permission so you can just sit back and relax knowing you are in trusted and capable hands.

Guaranteed Quality Workmanship
From a small fencing job to a large retaining wall, you'll get our personalised service, a quality job and a written guarantee (including homeowners indemnity Insurance on all jobs over $12,000) for peace of mind. 

Retaining Walls Built To Last
Quality & integrity is at the forefront of everything we do, which is why we are one of Adelaide's 'go-to' retaining wall contractors for both boutique builders and private clients.  We pride ourselves on our expert advice, attention to detail and quality workmanship.  We never cut corners on quality and only use quality steel and sleepers from tried and trusted manufacturers.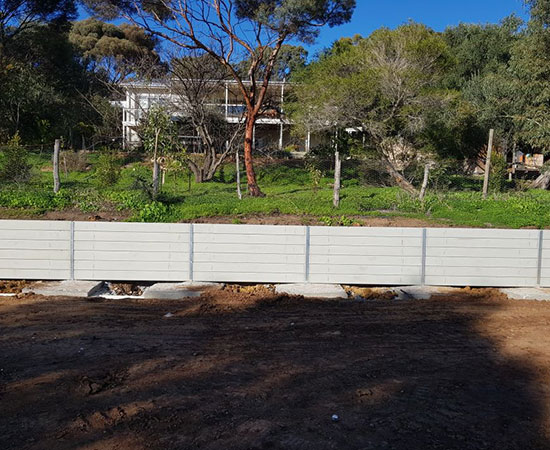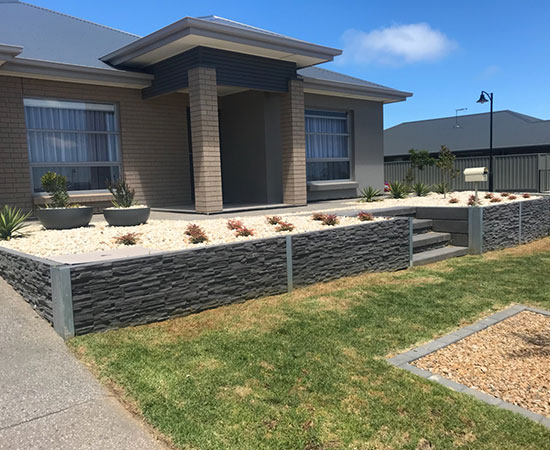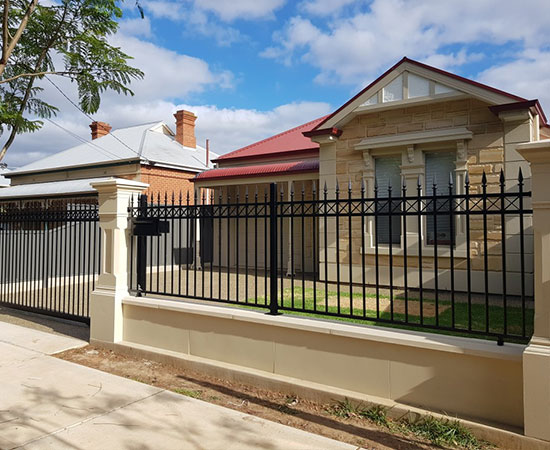 Retaining Walls For A New Build Home
We regularly work with families throughout Adelaide who are building new homes.  We always recommend that you talk to your builder or get a quote for your retaining walls BEFORE the build commences.  The most cost-effective time to build your retaining wall is before the slab is laid, this is especially true when the retaining walls run down the sides of the home.
Pre-Planning Your Retaining Walls Can Save You Thousands
The optimum time to install retaining walls along the side of the house is once the site has been benched.  At this time the site has been levelled (so you are not paying for additional earthworks) and there is ample access for machinery – so we can get in and get the job done quickly and cost-effectively.  Once the slab has been laid and the frames are in, access may be restricted which can result in the need for specialist equipment & longer job times leading to a higher cost to you.
We'll Work With You & Your Builder
The dedicated team at Retain SA are happy to liaise and work with your builder to ensure that where possible your retaining walls are installed & scheduled as part of the building process to save you time, money & stress.
Retain SA – Retaining Walls Made Easy
We know that building a new home can be a stressful time, so we like to make things easy by providing – 
Free Measure and Quote
We can price off-plan or we'll come to you for a free measure & quote.
Fast & Reliable Service
We'll always turn up when we say we will and you'll get a detailed quote within 24 hours of our visit.
Expert Advice
Not sure what to do or how to do it?  Our expert team will talk you through all the different options, designs and prices.
Fixed Price Quote
When you are building keeping control of the budget is critical which is why we provide a fixed price quotation so you always know what you'll be paying upfront.
Want To Chat About Retaining Walls?
Call Or Message For A Free Measure & Quote

Builders Licence - BLD 308974