Retaining Walls – Designed To Impress, Built To Last
Retain SA specialise in the design and construction of concrete sleeper retaining walls.  With over a decade in the industry, our team know how to design your retaining walls to work with your site and enhance your outdoor areas to add style and value to your home.
Concrete Retaining Walls Adelaide
Retaining walls are often a necessary part of the building process and concrete sleeper retaining walls provide the perfect blend of style, strength & practicality.  Retain SA has a keen eye for detail and we'll custom build your retaining wall to suit your site, space and aesthetic needs.  Our retaining walls are built to last and built strong which is why we use Outback Sleepers to give you-
Super Strong 60mpa Steel-reinforced concrete for strength & longevity
Huge choice of colours and designs to suit your outdoor styling
35-year product warranty so you know your sleepers are built strong & durable

Designed For Your Budget
The team at Retain SA will design your retaining walls in line with your budget.  We offer a range of plain and patterned sleepers to cater for different budgets along with expert help and advice on how to create safe, strong and visually beautiful retaining walls to optimise space and visual appeal.

Expert Retaining Wall Advice
We have a stunning range of plain, decorative and patterned sleepers to make a real feature out of your retaining wall.  We can advise you on where to use decorative sleepers to add style and design, and where to use plain sleepers to save costs.

Quality Workmanship
Retaining walls are a structural feature of the landscape used to stabilise the soil, prevent erosion and to create easy transitions on a sloping site.  Sound design and a quality build come as standard with Retain SA.  From planning and preparation to the selection of materials, quality is our priority which is why we provide a ??? year warranty on all our installations.

Competitive Pricing
The team at Retain SA have invested in all the latest plant and equipment to get your job done quickly and efficiently.  With in-house excavators, augers, bobcats, tippers and trained building inspectors on our staff we're set up to deliver a quality job at a competitive price.  Plus all jobs over $12,000 come with the added peace of mind of homeowners indemnity insurance.

Complete Retaining Wall & Fencing Project Solutions
The team at SA retaining walls offer complete project solutions.  Where retaining walls are needed across a boundary we can install the retaining walls along with all of your fencing needs.  Our experienced team offer a range of add on services including concrete sleeper steps, Colorbond and tubular fencing along with gates and automation.  Check out our fencing, gates and automation services here.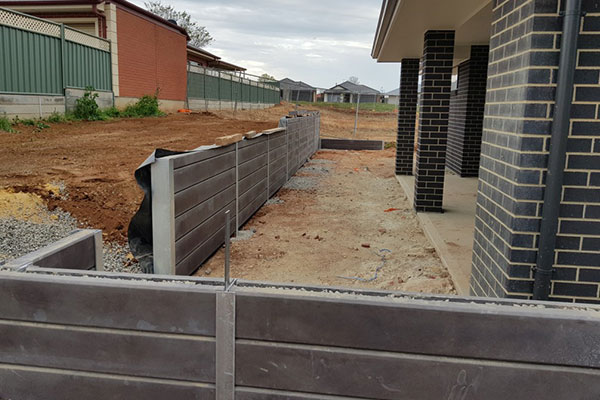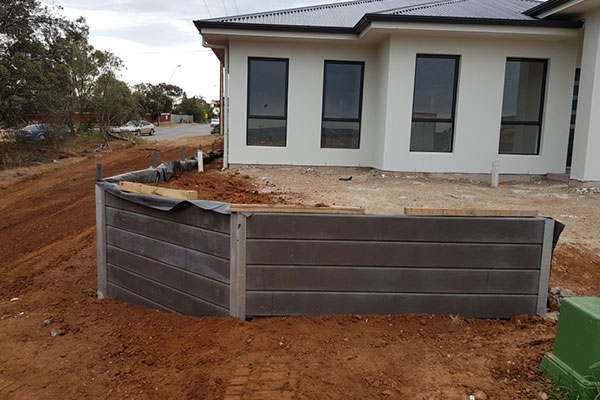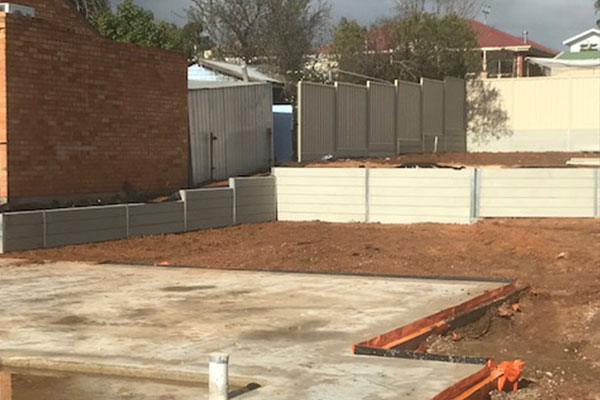 Call or Message For A Free Measure & Quote

Builders Licence - BLD 308974